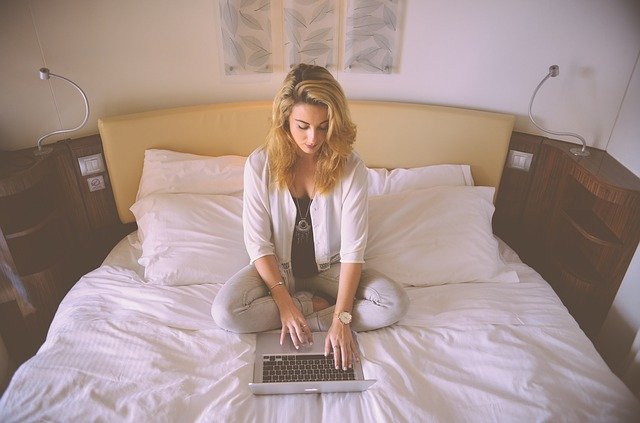 I started writing this post at 2.33 am when I was tired and schleepy.
Go figure. 
Buuuut the good thing is I went to bed having written most of it.
Yay, me. 🙂
Looking back on my monthly earnings
There were no significant changes in my monthly earnings ('til November). I mostly made $200-$300 a month. A few times, I almost made $400. However, in November, I made $926.70, and in December, I made $545.26.
November
A sizable portion of what I made in November came from playing slots. I made £500 ($655.66) from a £10 deposit. I'm grateful as it really helped with a couple of things. 
It's bittersweet, though. Sweet for the win. Bitter as I'm managing/recovering from a gambling habit I've had for a while. The last time I played was Nov. and I don't plan on playing again. It's not to say the temptation won't be there at times; I expect it to be.
December
I'm proud of myself for the amount I made this month. It's the first time I've made over $500 in a long-ass while from online work. The last time was 2014.
I worked quite hard this month. The writing job I got earlier in the month helped. It was my second highest earner behind proofreading.
Earnings breakdown (Jun – Dec)
Jun: $168.26
Jul: $330.61
Aug: $73.56
Sept: $257.93
Oct: $308.01
Nov: $926.70
Dec: $545.26
Earnings breakdown (by what I did) (Jun – Dec)
 – Proofreading: $1271.18
 – Slots: $655.66 (£500)
 – MTurk (short tasks): $301.04 
 – Writing: $212.22 (£158.60)
 – Surveys: $93.99 (£69.81) (Pinecone Research, Prolific Academic, OnePoll, Enroll)
 – PingPong (research site): $41.12 (37.94 eur) (read review)
 – GPTs: $15.02 (Swagbucks (read review), Points2Shop (read review))
 – The Money Shed win: $12.87 (£10.00)
 – Clickworker: $7.23 (6.30 eur)

– Proofreading has been my highest online earner for roughly four years, so it's no surprise it's at the top for Jun to Dec.
 – I rarely use MTurk these days, The $300+ was from when I was much more active.
 – I've been writing for three-and-a-half weeks. I'm happy with what I've made so far on the back of that.
 – I don't do surveys that much. A huge chunk of it came from a £40.00 payout I finally reached for a site called Onepoll. Took me ages to reach it as I wasn't using the site that often. I decided to push towards a payout. 
 – PingPong's a research site. You have a video session with a researcher asking you your opinion about a product/website. These sessions are usually held on behalf of companies who want feedback about what they've created. You can read my PingPong review here.
 – I see myself making even less from GPTs next year.
 – The Money Shed is a forum about making money (mostly online). In the Earning Money Online sub-forum, there's a monthly 'Moneymaking challenge' thread where everyone's welcome to set themselves a challenge to make a certain amount of money. Throughout the month, you post your earnings update in the thread. At the end of every month, there's a prize draw where a few people win £10.00.
 – Clickworker's a short-task site I use from time to time.
That's it. 🙂
Next post: 2017 earnings. 

Peace,
MissEb